Jack Scanlan is a science writer, editor and insect geneticist.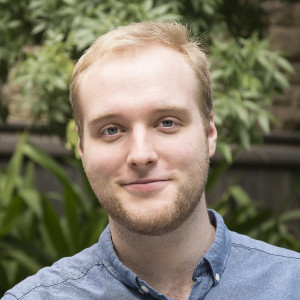 Hey, I'm Jack. I do science communication, which involves taking science — weird, complex stuff, a lot of the time — and making it seem less weird and complex. Here are a bunch of things I've done and things I've written.
I am the founding editor of Lateral Magazine, an online publication that explores the relationship between science and society, while supporting new and emerging science writers and illustrators. I was also the president of the Young Australian Skeptics and produced and hosted its podcasts for many years.
My scientific interests are primarily in genetics, genomics and their intersections with evolutionary and molecular biology, developmental endocrinology, and insect ecology, but I'm also partial to bacteria, fungi and data visualisation. I'm currently working on my PhD in the Robin Lab at the University of Melbourne, investigating the role of an uncharacterised gene family in Drosophila development and detoxification.
I also play multiple instruments in the Melbourne band Sunset Nevers.
If you'd like to get in touch about a project or work, or if you're simply interested in wasps, chuck me a line on Twitter or via email.