Jack Scanlan is a science writer, editor and insect geneticist.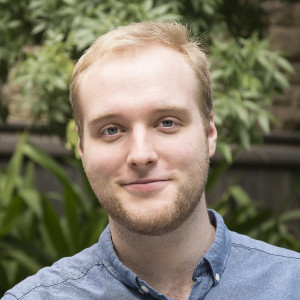 Hey, I'm Jack. I do science communication, which involves taking science — weird, complex stuff, a lot of the time — and making it seem less weird and complex. Here's a bunch of things I've done.
I am the founder and editor-in-chief of Lateral Magazine, an online publication that explores the relationship between science and society, while supporting new and emerging science writers and illustrators. I am also the president of the Young Australian Skeptics and produced and hosted its podcasts for many years. Some say I still do.
My background is in genetics, particularly that which relates to insects, and evolutionary biology, molecular biology and biochemistry. I have a BSc and a MSc from the University of Melbourne, both of which were pretty fun to do.
I also play multiple instruments in the band Sunset Nevers. The pig masks were not my idea.
If you'd like to get in touch about a project or work, or you're simply interested in wasps, chuck me a line on Twitter or via email.