The answer to the above question is… er… "probably not". But they're both great, don't make me choose between them. Then again, I may have to placate you all with some Doctor Who-related things, given that I've been quite busy at university lately with assessments, and subsequently I haven't had enough time to finish the posts I'm writing on convergent molecular evolution (in response to this ENV post by ID proponent Jonathan McLatchie) and the relationship between evolutionary biology and atheism (in response to various posts by science and atheism bloggers on the topic in recent weeks). Apologies.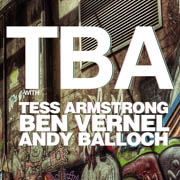 So what's this about Doctor Who? Ah yes. I'm a huge Who fan (more fandomly-inclined individuals would call me a Whovian), so I jumped at the recent opportunity to (again) record a couple of episodes of the TBA podcast with über-geek and personal hero Paul Verhoeven and hilarious host Ben Vernel on the topic of the world's longest running science fiction television show. I could (and did) talk about it for hours.
In the first episode, "Doctor Who: A Beginner's Guide", we discuss the basics of the show, why you should start watching it in the first place, and what some good jumping-in points are along its near-50 year history. In the second episode, "Doctor Who: An Advanced Guide", we discuss SPOILERS, the Big Finish audio plays, and our favourite moments/episodes/Doctors.
You can subscribe to TBA on iTunes.