Since I'm floundering about what I should write about next in terms of science or philosophy (I was tossing up about the definition of "function" in biology, but the literature is far too dense for me to get through), I thought I would share another insight into the world of my favourite music. Last time it was the violin-plucking indie rocker Andrew Bird, and this time it's Björk, everyone's favourite Icelandic icon.
Now I fully admit that Björk can be hard to get into. Friends of mine are quite familiar with my "Björk journey", in which it took me four full listens of her entire discography in order to start to realise that the music was actually good. In fact, I was listening to her 2004 album Medúlla for the first time a couple of years back, before one of my sister's choir concerts (quite appropriate, actually), just sitting in the car thinking "What the hell am I listening to? This is actually really scary – and not in a good way." That thought didn't go away until a few weeks later – for some reason, it all started to make sense.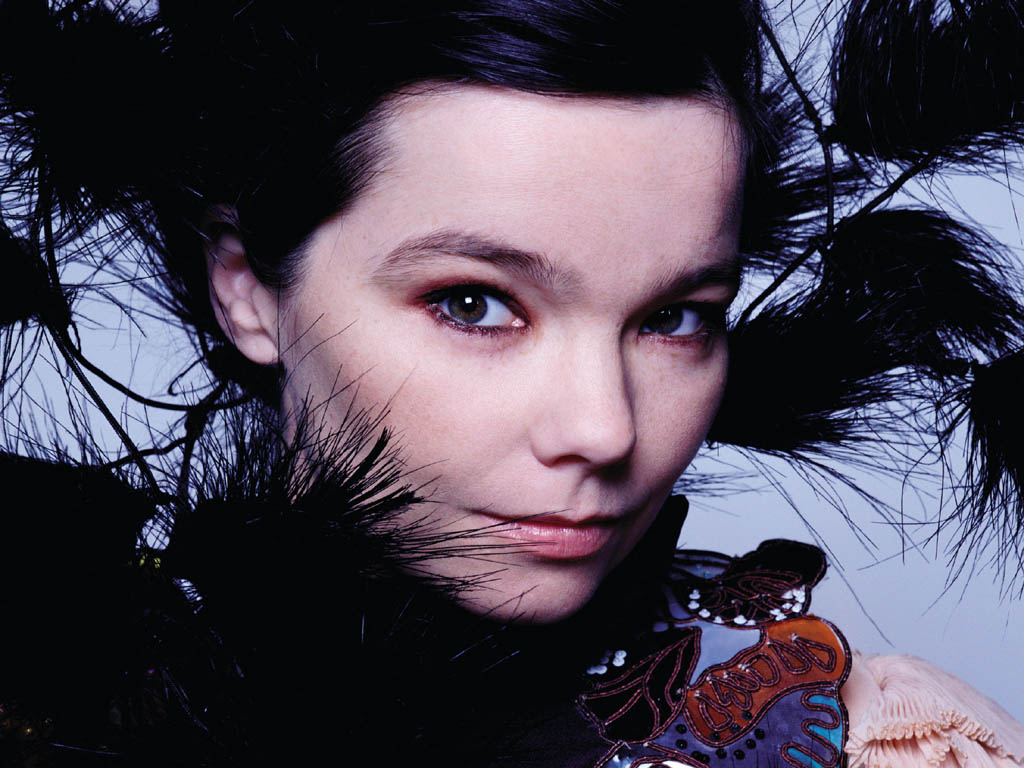 What I'm saying is: don't expect to like her music when you first listen to it. I'll try and select some more accessible tracks for you here, but even these might be taxing for people not used to listening to music outside their comfort zone. Listener beware.
So, characteristics of the music itself. Björk's style is hard to define, as she often switches between genres within albums, and each song rarely contains elements from only one genre. The only real constant is her vocals, which really ground each track and remind you, as you listen to her discography, that it's all coming from one person – this is all her music. I suppose another characteristic is dense instrumentation and layering, although that's not true for all her tracks.
I could take you right now on a journey through each of her albums, starting with her 1993 debut Debut (haha, Björk, haha) and ending with her latest, Biophilia, but there are just too many albums to get through, so I'll only share four songs (far too few, I know) – a selection of my favourites that I'm relatively certain most people won't find repulsive on a first listen. But, of course, your mileage may vary.
Let's still do it chronologically (in terms of composition) though, shall we?
"The Anchor Song" is off Debut (1993), and the original (album) arrangement features a saxophone quartet as the sole accompaniment to Björk's voice, which sounds great, but this more modern arrangement with an all-female Icelandic brass ensemble is good too.
The thing that draws me to this song is the seamless blending of the relatively traditional vocal melody with the harmonic dissonances of the backing band, creating some lovely points of tension and interest. Also, Björk's Icelandic lyrics are quite haunting.
Moving along through time, "Hyper-ballad" is off Post (1995), Björk's most famous album and one that broke her into (somewhat) mainstream musical consciousness. If you know only one of her songs, it will most likely be either this one, or her cover of "It's Oh So Quiet" (also from Post).
This song is just quintessentially Björk. The lyrics are about contemplating committing suicide by jumping off a cliff, but somehow it just seems a bit detached and abstract, like it's a metaphor for something else. Its musical structure is weird too – the verse is a repeated three-bar chord progression, which is very, very rare to find in even more avant-garde music, let along something this accessible. Also, the snare drum in this live version is brilliant. So good.
This third song is "5 Years", off Homogenic (1997), which is quite possibly my favourite Björk album. Everything about Homogenic is just so tight, so calculated, and every song is damn catchy, which made it very hard for me to choose just one song from it. So, you know, I picked one at random.
As this is the only non-live song I'll be showing you, it serves as the only real example of how Björk's music sounds on her studio albums. I'm wary of calling it electronica, but that's essentially what it is a lot of the time (barring some acoustic instrumentation like strings, which are relatively common – and present in this song). The reason I don't want to call it electronica is that it doesn't sound like electronica – the beats feel very organic and far less computerised than you'd expect. Even the distorted drums in this song don't sound all that robotic.
If Homogenic is possibly my favourite Björk album, then "Unison", off Vespertine (2001), is possibly my favourite Björk song. 6 minutes of pure bliss.
From the glitchy microbeats and insanely catchy rhythmic synth in the background, to the choir, to the harp, to the arresting vocal melody, this live version is only one I could find that does the studio album version justice. Jesus Christ, I love this song so much, I can't describe it.
I could spend another another three whole blog posts analysing Björk's music, but I think I'll leave it here, before I get too emotional and sound too pretentious (although that may have happened already). Hopefully I've given you some interesting things to listen to and consider. Remember, don't take these songs at their face value – give them a while and let them sink in.