Just for a bit of fun/semi-productive time usage, I thought I'd set down a somewhat definitive, unranked list of my favourite ever albums. Defining it was a lot harder than I thought, although I did make it slightly easier by forcing myself to only choose one album per artist – otherwise this list would be 50% Björk, and no-one wants that (except perhaps me, deep down). I've included a link to my favourite song off each album too, so you can get a taste of what I mean when I describe what I like about each one.
Bitte Orca – Dirty Projectors
In many ways, this album completely redefined what I thought good music could be. Complex rhythmic patterns, Dave Longstreth's wholly unique lead vocal style blending in with the tight, female vocal harmonies, the crazy guitar work – it hit me for six (even though I hate cricket), and my musical tastes changed forever. While I love other Dirty Projectors albums too (their latest, Swing Lo Magellan is a killer), Bitte Orca will most likely always be my favourite. There's just nothing else out there like it.
Selected track – "Cannibal Resource"
Come Away with Me – Norah Jones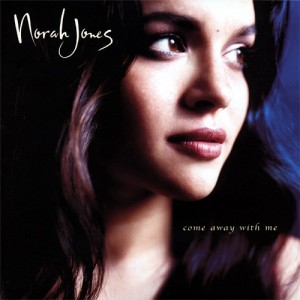 There's only one way to describe Come Away with Me: beautiful. I spent such a large amount of my childhood listening to its jazz and country infused songs that it became lodged in my mind, so much so that even though my musical tastes have radically changed since then, I can't escape it. The audio production is perfect, with Norah's voice drifting gently between soft jazz grooves and some of the best piano lines I've heard still to this day. It's the ultimate dinner party album too. I could listen to it all day.
Selected track – "Come Away With Me"
Vespertine Live - Björk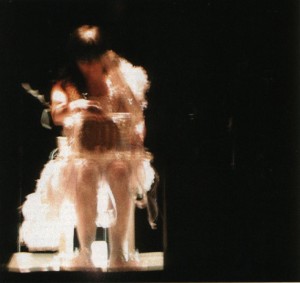 One Björk album?! I could only pick one Björk album?! Possibly the hardest thing I've ever done, since, in my opinion, she has one of music's strongest discographies. Homogenic was up there. So was the universally-praised Post. And, of course, the shimmering delight that is Vespertine. Those three albums comprise, in my opinion, the best consecutive run of three albums of any artist ever – but I could only pick one. So I went with Vespertine Live, a live recording from her tour of Vespertine in 2001. Is it a proper album? Sure, why not. But why did I pick it?
The choir
The orchestra
Björk's flawless, emotionally-charged vocals
A stunning mix of songs from Vespertine and earlier albums
Everything about it
Every time I listen to this album, I'm filled with a subdued rage that I didn't attend this concert live. What a travesty.
Selected track – "Unison"
Mines – Menomena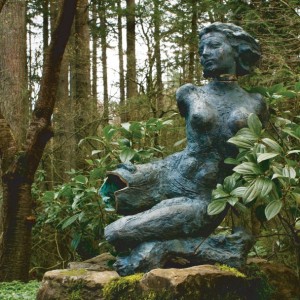 What can I say, I'm drawn to unique music like… something that's strongly drawn to something else. When it comes to eclectic indie rock, no one beats Menomena, and Mines exemplifies that. Their originality in production, composition and instrument use is unparalleled – best use of a baritone saxophone in rock, perhaps? Yes. Perhaps yes. The prominence of the bass guitar in their songs has been extremely inspiring when it comes to my own composition, too… Ahh, I just love this album so much.
Selected track – "TAOS"
Actor – St. Vincent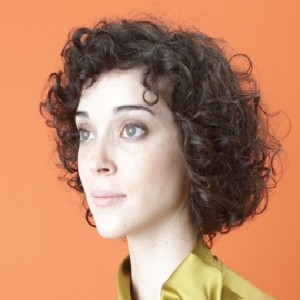 Like with Björk, choosing my favourite St. Vincent album was tough, albeit less so, considering the latter's three, compared with the former's 10+ (depending what you count). In the end, I went with the one I listened to first and the one that had the biggest impact on my musical taste, ala. Bitte Orca. Actor is the quintessential musical paradox – Annie Clark's lyrics bristle with anger and strong emotion, but the production and composition sandwiches it between layers of strings, woodwinds and her own demure voice. Except, of course, when the guitar comes out and blasts away any shred of doubt you had about what she's really trying to get across. I suppose then, the title is perfectly apt. Hmm. Yes. Good.
Selected track – "Marrow"
Veckatimest – Grizzly Bear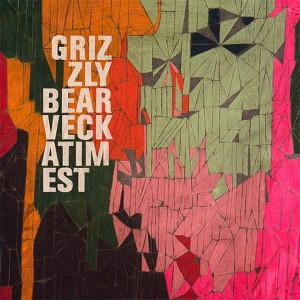 The first few times I listened to this album, I was traveling around the North Island of New Zealand on holiday with my family. Looking back, it seemed to be a perfect combination of scenery and music, as Veckatimest's reverb-drenched indie folk/rock/something compliments lush forests, foggy peaks and sparkling beaches like nothing else. While Grizzly Bear's previous effort, Yellow House is also great, this album feels more solid and grounded – not feeling like it's hiding behind the reverb and effects. And like so many of the other albums on this list, it really comes together a whole marvellously, each song bleeding into the other, thematically and musically, if not literally.
Selected track – "Two Weeks"
The Mysterious Production of Eggs – Andrew Bird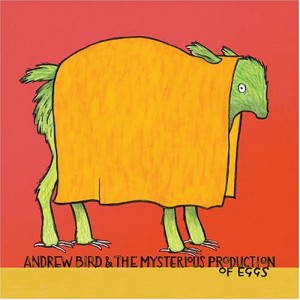 Another tough choice to be made with Andrew Bird's discography, and in the end I chose the album with the greatest number of my favourite songs on it. Okay, that's a slight exaggeration - TMPoE is also quite a cohesive album, tied together by clear lyrical themes and the ever-present violin looping. And the songwriting? Delicious. I wish I could string together a song as well as ol' Andrew can. One day, one day…
Selected track – "Measuring Cups"
Mutations – Beck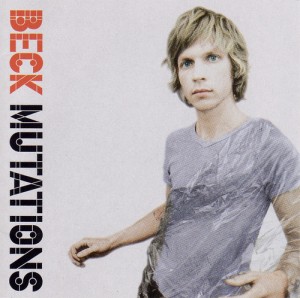 Is this a controversial choice? Perhaps. Looking at the critical status of Beck's discography, the clear winner is Sea Change – even people who don't like the rest of his music love that album. And looking at my own personal tastes, I thought the winner would be Midnite Vultures, a fantastic parody of sex-obsessed 80s and 90s pop. But I just couldn't look past Mutations. There's just something so… so Beck about all of it. It's a representation of who he is as a musician and person – you have the sad songs, the obtuse songs, the crazy songs… and all without the swing-and-misses that scatter the latter part of his discography. All the songs are great here, and that's why it wins.
Selected track – "Nobody's Fault But My Own"
W H O K I L L – tUnE-yArDs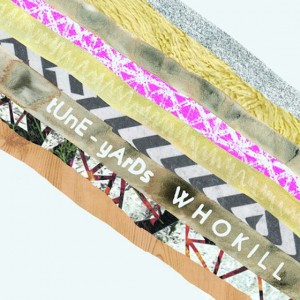 Lo-fi! Catchy! Damn catchy! Super catchy! There's just something so satisfying about an album that is purposefully produced to feel lo-fi (albeit not as lo-fi as previous album BiRd-BrAiNs), while being exquisitely crafted and endlessly replayable. And did I mention catchy? While having one of the most versatile voices in indie music, tUnE-yArDs leader Merrill Garbus can also arrange the hell out of a song, leading to some of my favourites ever, such as "Bizness", "Esso" and "You Yes You". You'll have to excuse me now, I have to dance to some sweet tunes.
Selected track – "Bizness"
Enjoy! - Travis Sullivan's Bjorkestra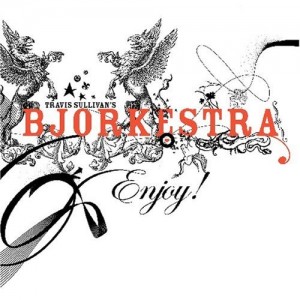 Is this cheating? Am I allowed to put an album of big band Björk covers on this list, considering I already have a Björk album chosen? Sure, why not. I make the rules. Plus, this isn't really a Björk album per se – it's a glorious reinterpretation of 10 of her best songs with the wonderment that is a brass section. Oh god, it's so damn good. The cover of "Hyperballad" is the best cover of "Hyperballad" ever (and there are a lot). The cover of "Alarm Call" is tear-jerkingly brilliant. The cover of "Enjoy" might be finest piece of music ever recorded. This might be an unranked list, but Enjoy! could very well be my favourite album of all time. But don't quote me on that – the other albums on this list could get jealous.
Selected track – "Hunter"
Runners up
Restricting myself to only 10 albums was hard, so naturally there were some that (regrettably) got squeezed out. So, also in no particular order:
Treats – Sleigh Bells
Panic - Caravan Palace
Bliss Release - Cloud Control
OK Computer – Radiohead
Widow City - The Fiery Furnaces
Merriweather Post Pavilion - Animal Collective
Origin Of Symmetry - Muse
In Your Dreams – Gregory and the Hawk