Whoa, I have a personal blog?
I must apologise for my absence – I've been busy for a number of months now, and to be quite honest, the intelligent design community has been rather lackluster in its pronouncements of late…
What have I been busy with? Well, I'm in the middle of my final undergraduate exam period ever (my Genetic Analysis exam was today, so I've got vectors, cDNA libraries and live cell tracking on the brain), which should be over by the middle of the month. The other major thing in my life at the moment is the Young Australian Skeptics blog relaunch, which is probably going to happen very soon. Look, we even have new business cards and everything!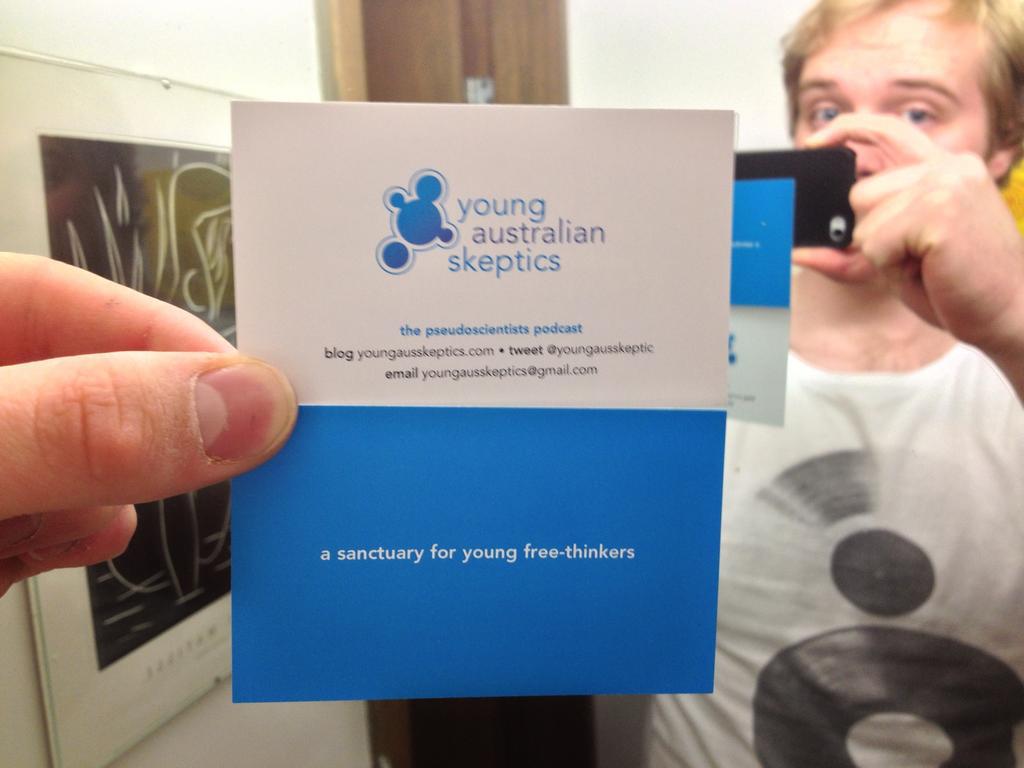 Seriously, all this work has got my brain fried. I'm trying to set the YAS up as the go-to place for young skeptical and scientific-informed opinion in Australia (if not the word, but that might be pushing it, you think?), and it's hard. Plus, add in the weekly podcasting…
Hopefully I'll be posting semi-regularly on ol' HL again soon. But that won't be for a while, so… Why do you just keep an eye on youngausskeptics.com? You never know what might appear…