I graduated a couple of weeks ago! Now the proud owner of a (legitimate) bit of paper that says I have a degree, and the legal right to put "B.Sc." after my name.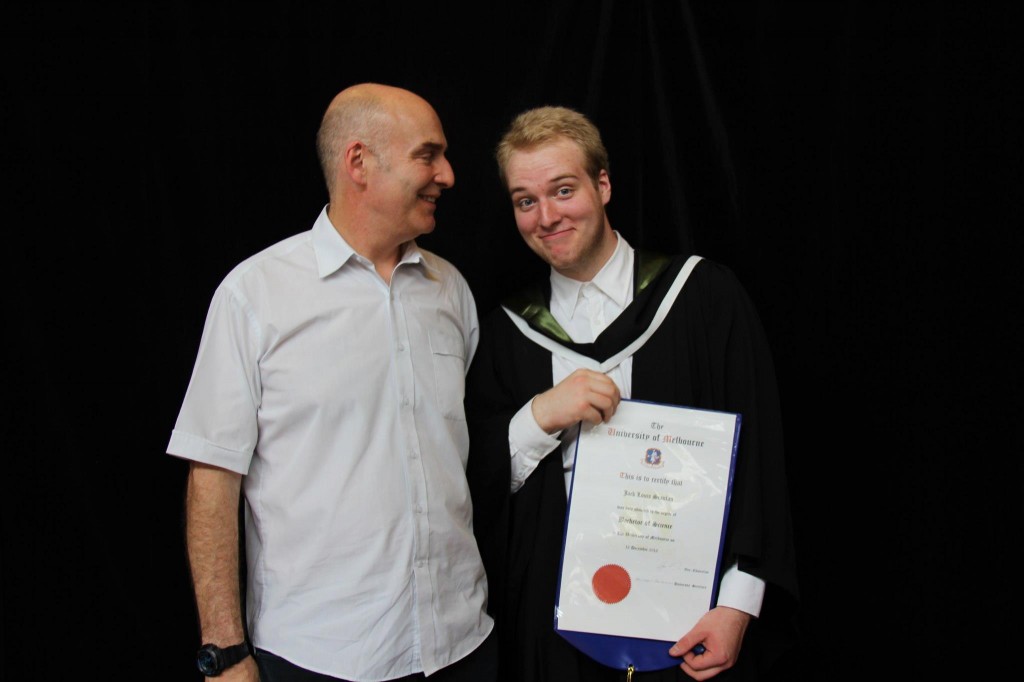 Yep, I've got a Bachelor of Science degree, majoring in Genetics (and also Biochemistry & Molecular Biology, but you'll never see it on my transcript)! I'm starting a Master of Science (Genetics) at the University of Melbourne and the Bio21 Molecular Science and Biotechnology Institute in February! My research project, which I'll probably be discussing a little bit of detail over on the Young Australian Skeptics blog in the coming months, is all about functionally analysing an unknown gene family in Drosophila melanogaster that may have links to insecticide resistance and metabolic arms-races against bacteria and fungi!
Bring on the proper science!